文化財エリアと古民家エリアからなる非日常感溢れる店内。
様々なシーンに合わせてご利用いただけます。

L'Arbre has a unique feeling that is hard to find in Tokyo these days, consisting of a cultural heritage area and a period living quarters.
This makes the space an ideal place to enjoy various occasions.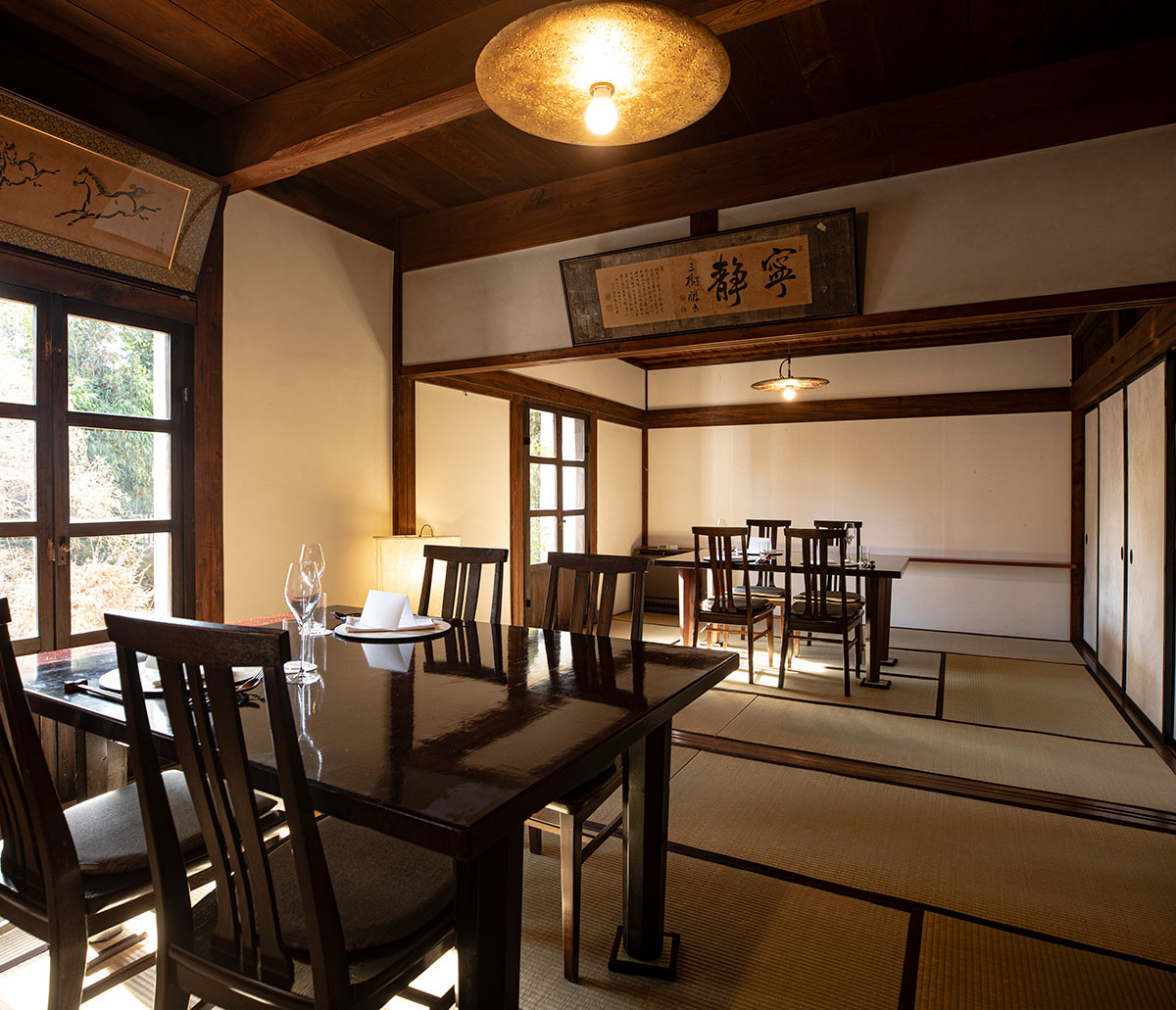 文化財エリアには"和"を基調とした半個室2部屋と個室1部屋の計3部屋を。
古民家エリアには、中庭の景色とライブキッチンを愉しみながらゆったりお食事していただけるカウンター席をご用意しております。

1つのレストランではありますが、建物を2つ使用することでシーンに合わせてご利用いただけます。
お子様連れのご利用も喜んでお待ちしております。
In the cultural heritage space there are three traditional Japanese style rooms with tatami-mat flooring (two semi private rooms and one private room).
In the period living quarters space there is a long wooden counter which sits up to seven people with a view over the terrace and a "live-kitchen" vibe, perfect for wining and dining in a contemporary and relaxed atmosphere.

We welcome families and children.
有形文化財の為、建物壁・襖・ドア等の損傷・破損には十分お気をつけください。万が一損傷された場合には損害賠償を請求させていただく場合もございますので、予めご了承ください。
Please note: As the Kozukue-House is an old building and a Tangible Cultural Asset of Tokyo we ask you to please take extreme care when moving about, the walls and sliding paper doors are very easy to damage.
Any damages incurred by customers may result in a compensation claim.
ご入店の際、お履き物を脱いでお入りいただきます。


When entering the restaurant, you take off your shoes.